We still engage in other basic chemicals:such as Formic Acid, Glacial Acetic Acid, Sodium Formate, Calcium Formate,Sodium Sulfide,Sodium Hydrusulfide,Sodium Hydrosulfite



Glacial Acetic Acid with Best Price
Specification:
MF:CH3COOH
Cas No.:64-19-7
EINECS No.:200-580-7
Hs code:2915211900
UN NO.:2789
Dangerous Goods Class: 8
Appearance: transparent liquid, stimulating odour.
Melting point:16.635 ℃
Boiling point :117.9 ℃
Application:
1. Important organic raw materials, mainly for the production of vinyl acetate, acetic anhydride, double ethylene ketone, acetic ester, cellulose acetate etc
2. Materials for synthetic fiber, adhesive, medicine, pesticide and dyes the
Important raw materials
3. Good organic solvent, widely used in the field of plastic, rubber, printing industry
Package and Storage:
1. Special plastic barrel, packaging containers should be clean and dry.
2. Transport, loading and unloading as per hazardous transport instruction
3. Stored in a cool, dry and ventilated place, avoid isolation, away from fire and heat source
Grade: Agriculture Grade,Food Grade,Industrial Grade,Medicine Grade,Reagent Grade
| | | | |
| --- | --- | --- | --- |
| Item | High class | First class | Qualified |
| Glacial acetic acid % min | 99.8 | 99.5 | 99.0 |
| Color max | 10 | 20 | 30 |
| Formic acid content % max | 0.15 | 0.20 | ----- |
| Acetaldehyde content % max | 0.03 | 0.05 | 0.10 |
| Formaldehyde content % max | 0.05 | 0.10 | 0.30 |
| Residue on evaporation % max | 0.01 | 0.02 | 0.03 |
| Iron(fe) % max | 0.00004 | 0.0004 | 0.0004 |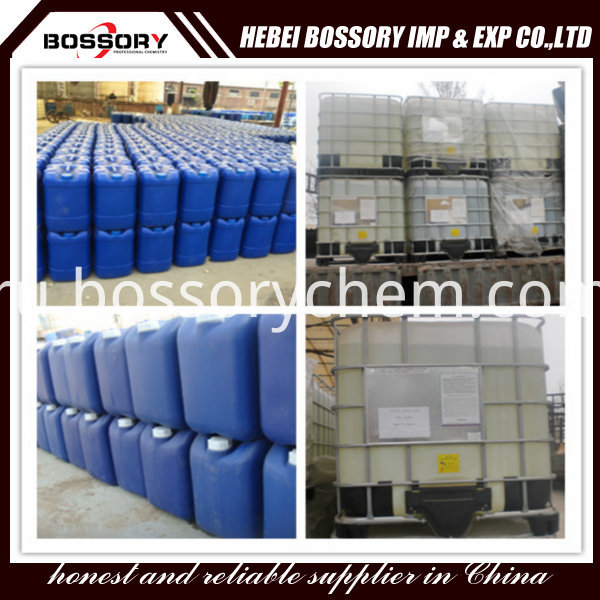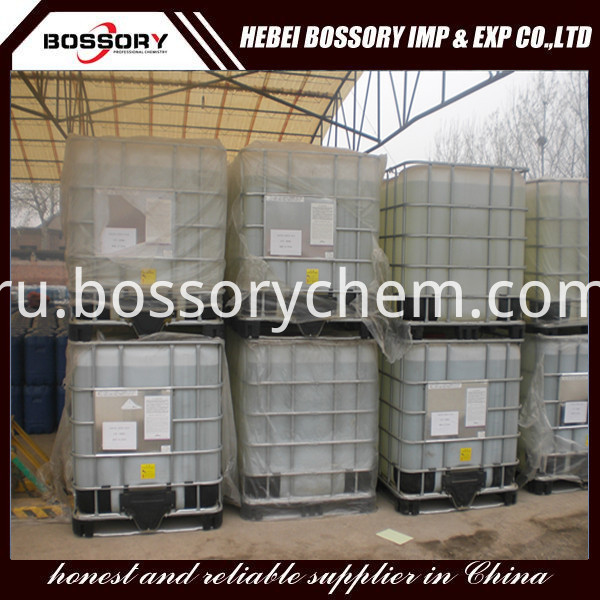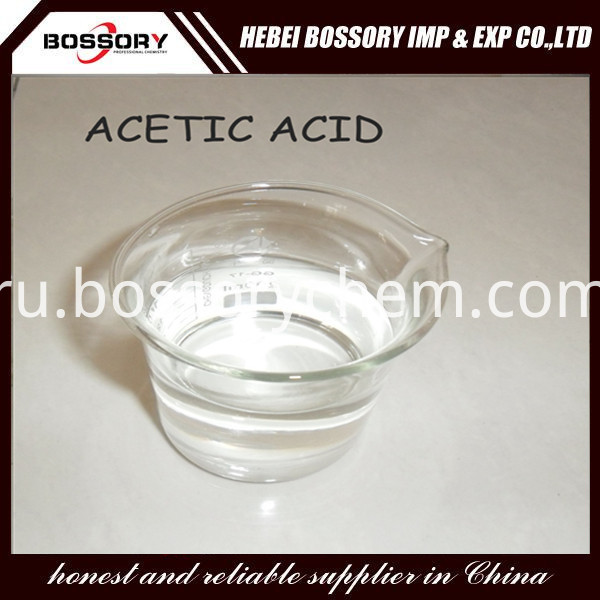 Группа Продуктов : Основные химикаты > Ледяная уксусная кислота